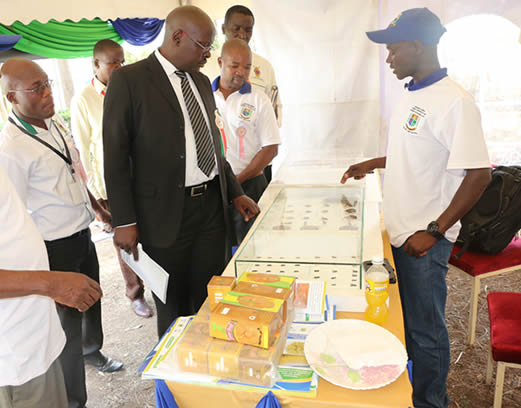 Purpose
INSEFOODS is established with the purpose of addressing the challenges of sustainable food security using insects as human food and animal feed.
STRATEGIC OBJECTIVES
The Strategic Objectives of the Centre are to:
Build human resource and infrastructural capacity for research, training and technology development and transfer on insects as food and feed;
Build sustainable local, regional and international partnerships and networks for research, development and training on insects as food and feed;
Develop a biodiversity repository of insects for food and feed in the region;
Develop insect technology incubation and skills transfer hub for teaching and research.
VISION
A centre of excellence in edible insect research, training, innovation and technology for sustainable development.
MISSION
To train high level human capacity, conduct research and innovation, and commercialize products, services and solutions that enhance the livelihoods of communities through outreach and extension programmes.
CORE VALUES
Fairness
Professionalism
Transparency and Accountability
Integrity
Meritocracy
Gender Equity
Sustainability